Books by Joe Garri
Fiction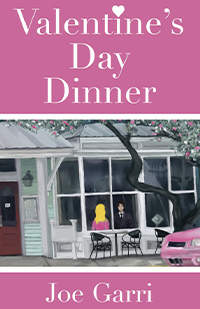 Valentine's Day Dinner is an allegorical love story that the author was inspired to write as a gift to an amazing woman whom he met by chance, but who has had a profound impact on his life. He will always think of her as "a most enchanting girl."
Valentine's Day Dinner speaks to the eternal qualities of love and the quest to find one's true love. It further explores how sometimes God answers our prayers, but in ways that we do not expect, and by bringing people into our lives that we might, at first glance, not necessarily think are the ones meant for us. The book delves into how we are sometimes granted our most ardent wishes; however, these precious gifts are often given to us wrapped in the wrong gift boxes. It is entirely left to our better judgment to decide when to disregard the box that the gift is wrapped in and wholly concentrate on and be grateful for the treasure contained within.
Valentine's Day Dinner is a wonderful, heartwarming book about love, loving, and living inspired.
---
Nonfiction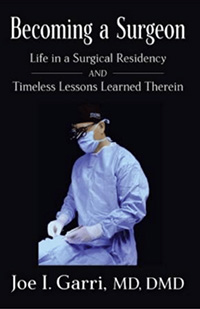 Becoming a Surgeon is an inspirational account of Dr. Joe Garri's time spent in general surgery residency. Recounting five years of training through real-life anecdotes and interesting personalities, this compelling book peers through the retrospective lens from Dr. Garri's many years of private practice.
While autobiographical, Becoming a Surgeon reads like a novel and thoroughly engages readers from beginning to end. Each chapter deals with topics related to the training of surgeons, including the personal sacrifice involved and the challenges of learning the craft. It also addresses the heart-warming and heart-breaking experiences in dealing with patients and their families. It is a profound case study of one doctor's personal journey and metamorphosis through the process of becoming a surgeon.
Becoming a Surgeon is a must-read for anyone interested in medicine, surgery, or the process of surgical training by which surgeons are forged. If you want to learn about doctor-patient dynamics and the interactions of young doctors with students, colleagues, and mentors, this book is for you. The book is also a great gift idea for anyone in your life who is thinking of medicine or surgery as a career, for it exquisitely depicts what the process is like and explores pertinent themes that are associated with such a choice of profession.